What's up Hip-HopMovement!! It's Zach from Team Blackout. I appreciate you for having me on the blog once again. I'm here to run down my list of Top 5 Mcs. Now this list is in no particular order. I'm just running off names and giving yall my explanation. This is a very hard list to make since there have been so many ill emcees to breathe on a mic. So just bear with me but I think most of yall can agree.
Oh before I forget, I think both 2pac and Biggie are the GREATEST of ALL TIME and that should go without being mentioned. That's why I don't have them on the list. Aiiight….
Nas: It would only be right that I go with a fellow Queens native, Nas. In my opinion, no artist has been able to paint a vivid image of the streets the way Nas has. He's always been ahead of his time every since he came on the scene on Large Professor's Live at the Barbeque. His talent for storytelling, rhymes full of knowledge and street wisdom, along with his vast vocabulary make him a legendary mc.
Jay-Z: If you ask me, Hov, is one of the best to ever do it. Whether he is really the greatest rapper alive is up for debate. But he definitely is ONE of the greatest I would say. I really loved the old Jay days. I felt like he was one of the most versatile rappers, the way he was able to switch flows and speed up the delivery. Also the swag he did it with was impeccable and can't be touched.
Black Thought (The Roots): Black Thought does not get the props he deserves from the mainstream. He may not be the most flashy emcee or sell the most records, but the man is as lyrical as they come. If you're talking lyric for lyric, this dude eats any emcee you can name. His rhymes are packed with politically/socially conscious commentary and in-depth metaphors. To add to that, he rhymes with a sick live band. Yall need to check out The Roots in concert. The Roots were the 1st hip-hop concert I ever went to and it's the reason why I'm rapping today.
Eminem: Eminem has to go on the list. You can easily argue that he's one of the best rappers to touch a mic. His rhyme structure is complex filled with a lot of alliteration and consonance. He's got a strong hold on the English language and has developed a unique melodic cadence in his flow. Not to mention, not only does he have a dark side but he has an extremely comical side as well. He's an all around entertaining mc.
Big L/Big Pun: Sorry I know I'm passed the limit but I can't finish the list without mentioning these 2 mcs. These are two emcees who didn't get a chance to shine to their full potential. But the time that they were here to share their talent with the world, they dropped some classic material and have proved themselves to be worthy on anybody's list. Both Pun and L's flow are water. Just straight up clean and smooth, no interference. Between Pun's melodic cadence and tongue twisters and L's use of creative punchlines, these emcees were very innovative with their styles and changed the game in so many ways.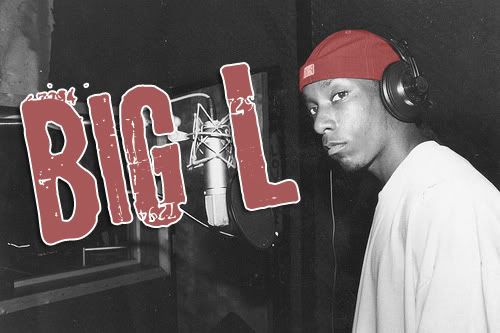 Yall can hit me up with yall opinions of my list and comment on who may be on your list.
http://twitter.com/zach89
Be on the look out for my album "I'M ME" COMING THIS SUMMER!!!!!
-Zach (Team Blackout)